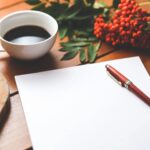 When my mother needed to move from her apartment in Fredericton into a special care home, I wasn't sure how I would be able to facilitate the transition alone, since I live in Winnipeg, and only would be able to fly back for a short period of time.  I began researching moving companies for seniors
…
When my mother needed to move from her apartment in Fredericton into a special care home, I wasn't sure how I would be able to facilitate the transition alone, since I live in Winnipeg, and only would be able to fly back for a short period of time.  I began researching moving companies for seniors in Fredericton, and was excited to find the website for TLC Relocation Services, a senior move management company owned and operated by Karen Maynard-Legere and Debbie (Ashfield) Black.  I knew the move would be very difficult and highly emotional for my mother, so I wanted to be able to spend as much time with her as possible, offering emotional support rather than being completely tied up with downsizing, packing, unpacking, and disposing of unwanted items. With limited time to be in Fredericton, it was important for the move to be as efficient and well organized as possible.  It was equally important to find movers who would be respectful, compassionate, and understanding of how overwhelming the process was for my mother, and how difficult it was for her to make decisions about downsizing and disposing of prized possessions.
Hiring Karen and Debbie truly was a godsend.  Not only are they both super-efficient and well organized, but they both are incredibly sensitive, caring, compassionate, and perceptive women.  They take a very holistic approach to their business: they take time to get to know each client and listen carefully to each client's life stories in order to discover what is important to each person.  With limited closet space, it was important to help my mother pare down her wardrobe substantially, and this process was done in such a gentle and caring way, and far more efficiently than any family member could achieve.  It is invaluable to have the practical help of neutral third parties when it comes to making difficult and sensitive downsizing decisions.
Knowing how difficult it was for my mother to part with all of her prized possessions, Karen and Debbie took great care to develop a floor plan for the room that would accommodate a special collection of these items.  They truly honoured my mom and the essence of who she is by taking the time and TLC to organize special displays of her valued items.
The first day was focused entirely on the move from the apartment to the special care home.  It was amazing to see how efficient and well organized Debbie and Karen were when it came to sorting, packing, moving, unpacking, and setting up the items going to the new location.  Within a few hours, they not only had packed and moved the packed blue bins and furniture into the special care home, but they also took had taken great care to pay attention to the smallest of details, thoughtfully hanging pictures they knew were particularly meaningful to my mother, and arranging special knickknacks to make the room as homey, familiar, and comfortable as possible.  When my mother and I walked into her room for the first time, we were overwhelmed by the care and sensitivity that had gone into setting up the room.  Debbie and Karen even had selected one of my mother's favourite CDs and were playing it when we came in. It was a powerful testament to Karen and Debbie's exceptional sensitivity and thoughtfulness.
I was overwhelmed by the daunting task of disposing of the remaining furniture and other items in my mother's apartment, after the items she was taking to the special care home had been packed, moved, and unpacked.   Debbie and Karen took over this task, and arranged for an auctioneer to take the larger pieces of furniture.  They also found good homes for other items, including a hospice gift shop and a women's shelter.  We were deeply touched by this sensitive care and attention to detail.
I cannot say enough good things about TLC Relocation Services and about Debbie and Karen. They made an incredibly stressful experience manageable and painless.  Thank you, both, for your first rate organizational skills, your thoughtfulness, compassion, and sensitivity, and for your amazing attention to detail and efficiency.  Thank you, from the bottom of our hearts.  You are the best.
Mavis and Linda-Ann